100% electric car stickers
---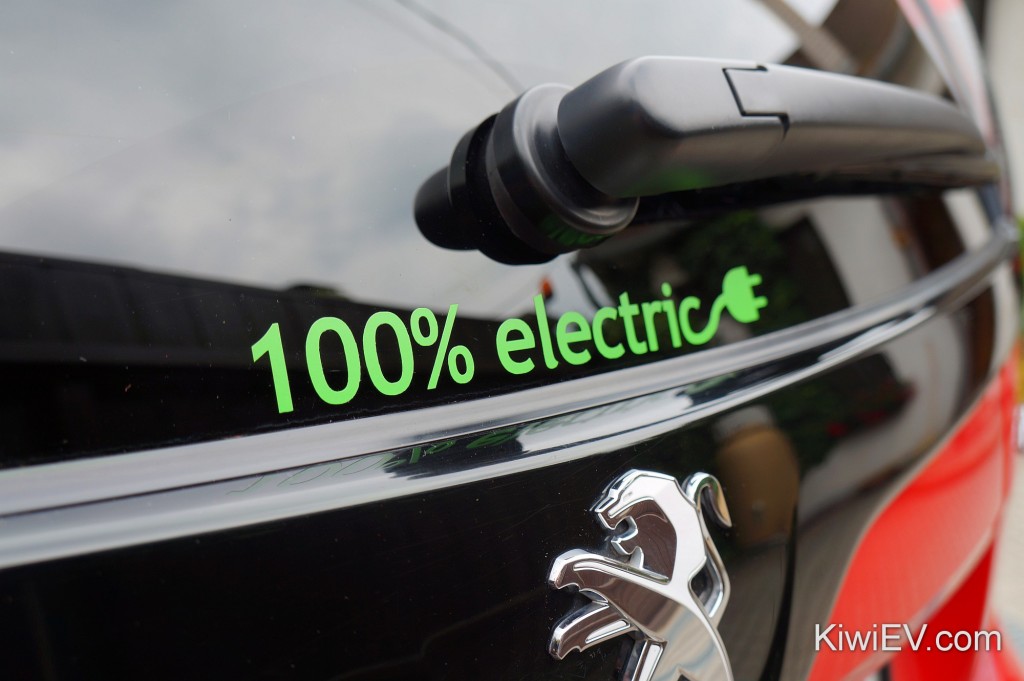 ---
A lot of people don't realise my car is actually 100% electric powered, so I figured I needed to change that!
I threw together this image one afternoon and sent it to a printing shop here in Bratislava. They made a vinyl cut-out of the design and gave me two copies. I actually ordered two copies because I don't trust my label applying skills!
It was actually really easy to apply. I cleaned the rear window with window cleaner and gently applied the 100% electric decal on the back of the car.
I love the plug on the end of the letter "c".
So there you have it. I like the design because it's clean and simple, but also because I'm guaranteed that people in the car behind me will start pointing and talking about the car. It's a bit of cheeky fun whenever I find myself at red light!
If you want to download and use the design, please help yourself. Here is a direct link to the image:  http://i.imgur.com/gY0pyMl.png
Right-click on that link and select "Save link as", then choose a place on your computer to store it. Then you can send it to a local printing shop and they can make an adhesive label for you. It's that easy.
Some technical stuff: the "100% electric" image in that link is a PNG image created on a transparent background. Its dimensions are 3170 x 361 and my version was printed on vinyl lettering at 21 centimetres wide (8.2 inches).
You don't need my permission to use it but I'd love it if you could send me a photo of your car afterwards! 🙂
Tags:
electric car
,
stickers