Coffee with Gavin and Jacques – episode 6
---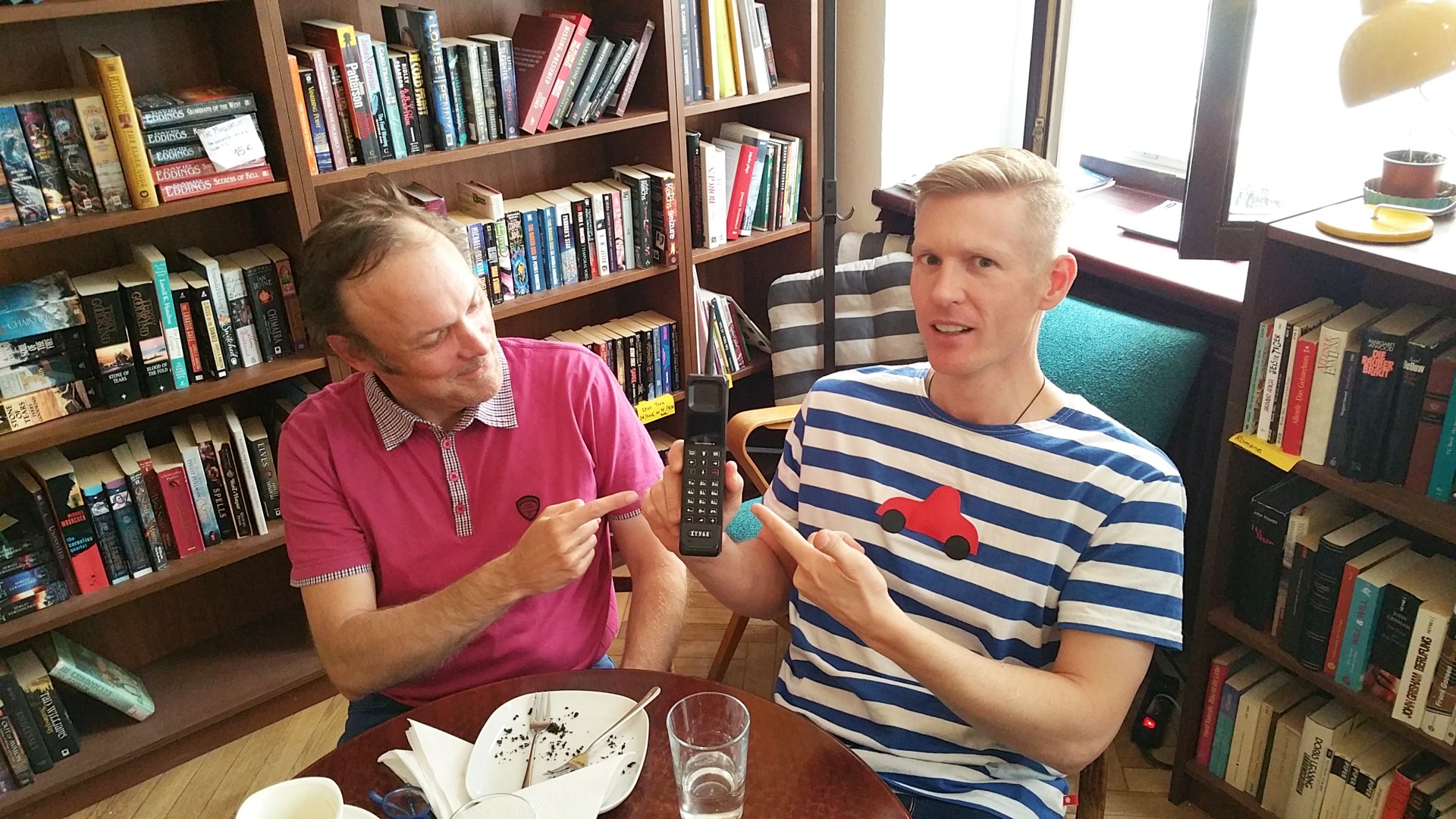 ---
We're back in the cafe! After surviving last week's outdoor episode in a park, Jacques and I returned like prodigal customers to 11 Books & Coffee to resume normal broadcasting.
This pointless episode starts with Edith Piaf who sings on demand for Jacques. This killed the mood in the cafe, but I fixed the atmosphere by ordering a cake fluently in French. Jacques then explains the tale of standing on his suicidal pet fish. I lament my mole problem (thank God for Techno music) and we discuss travelling across Europe for Taco Bell.
Oh, and here is my mobile phone which impressed the other cafe patrons: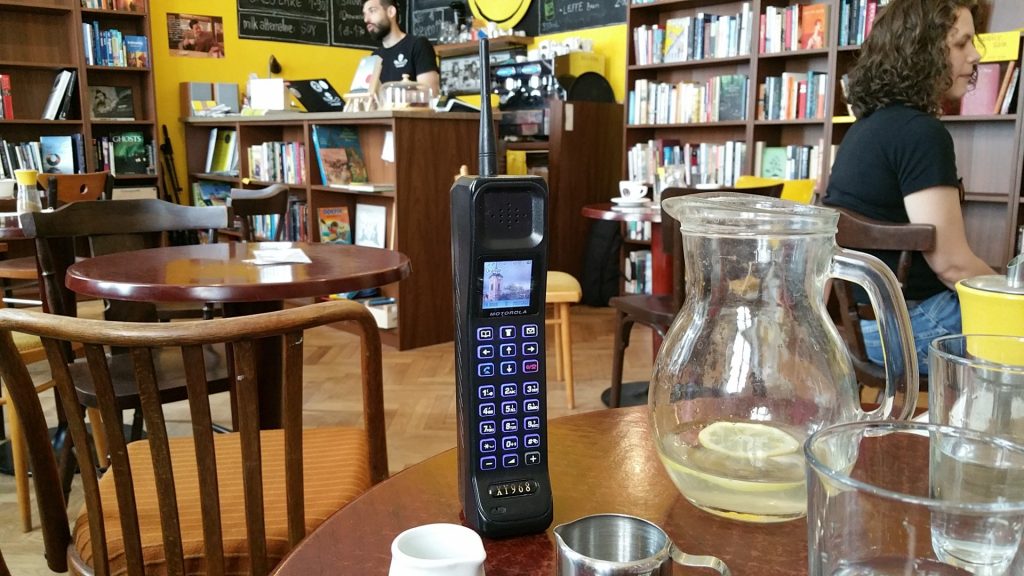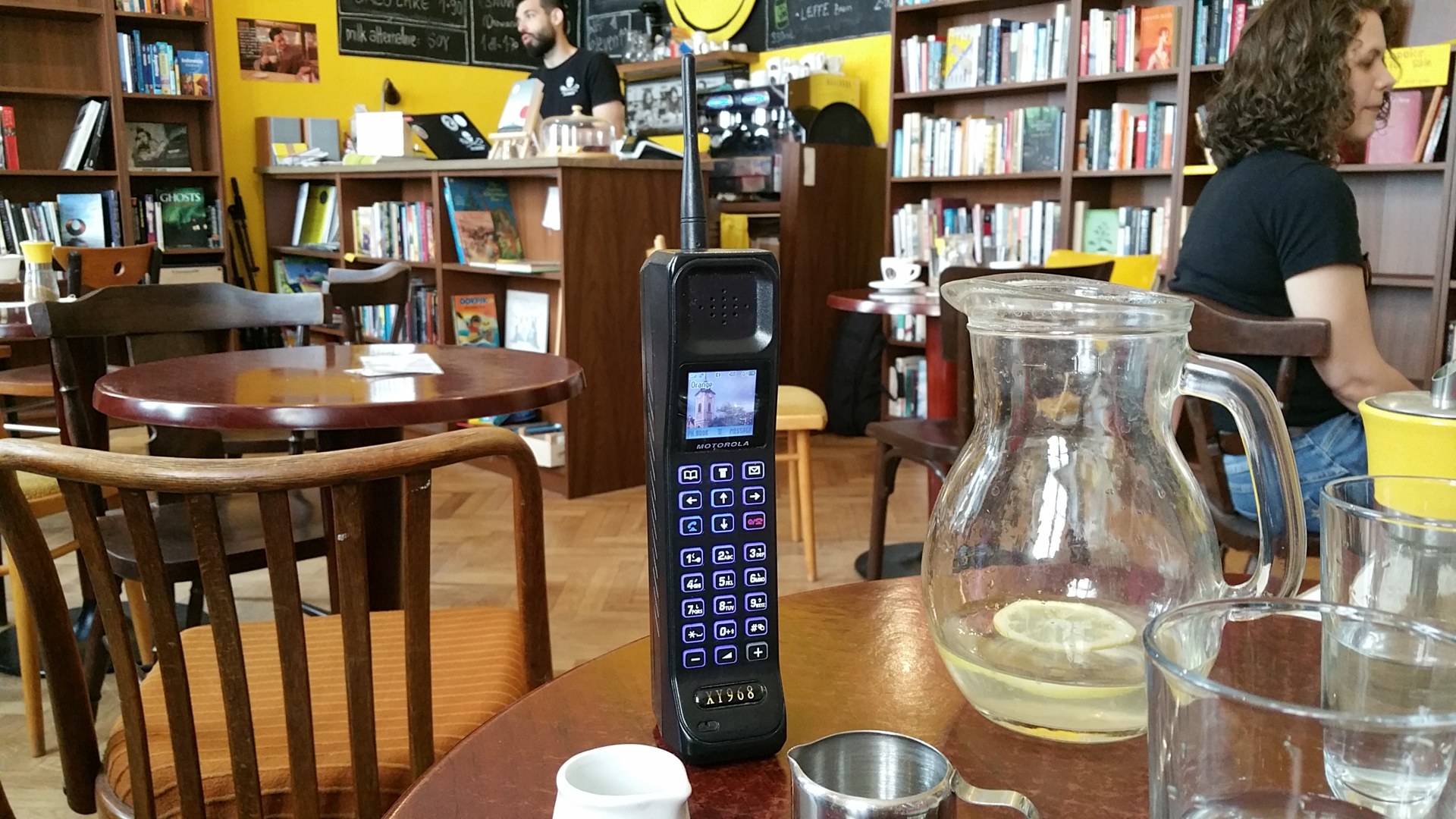 For your listening displeasure, click the big shiny Play button below and enjoy this episode of Coffee with Gavin and Jacques.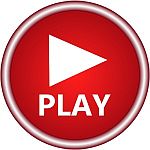 Tags:
coffee
,
gavin
,
jacques
,
podcast