How to remove limescale from a showerhead
---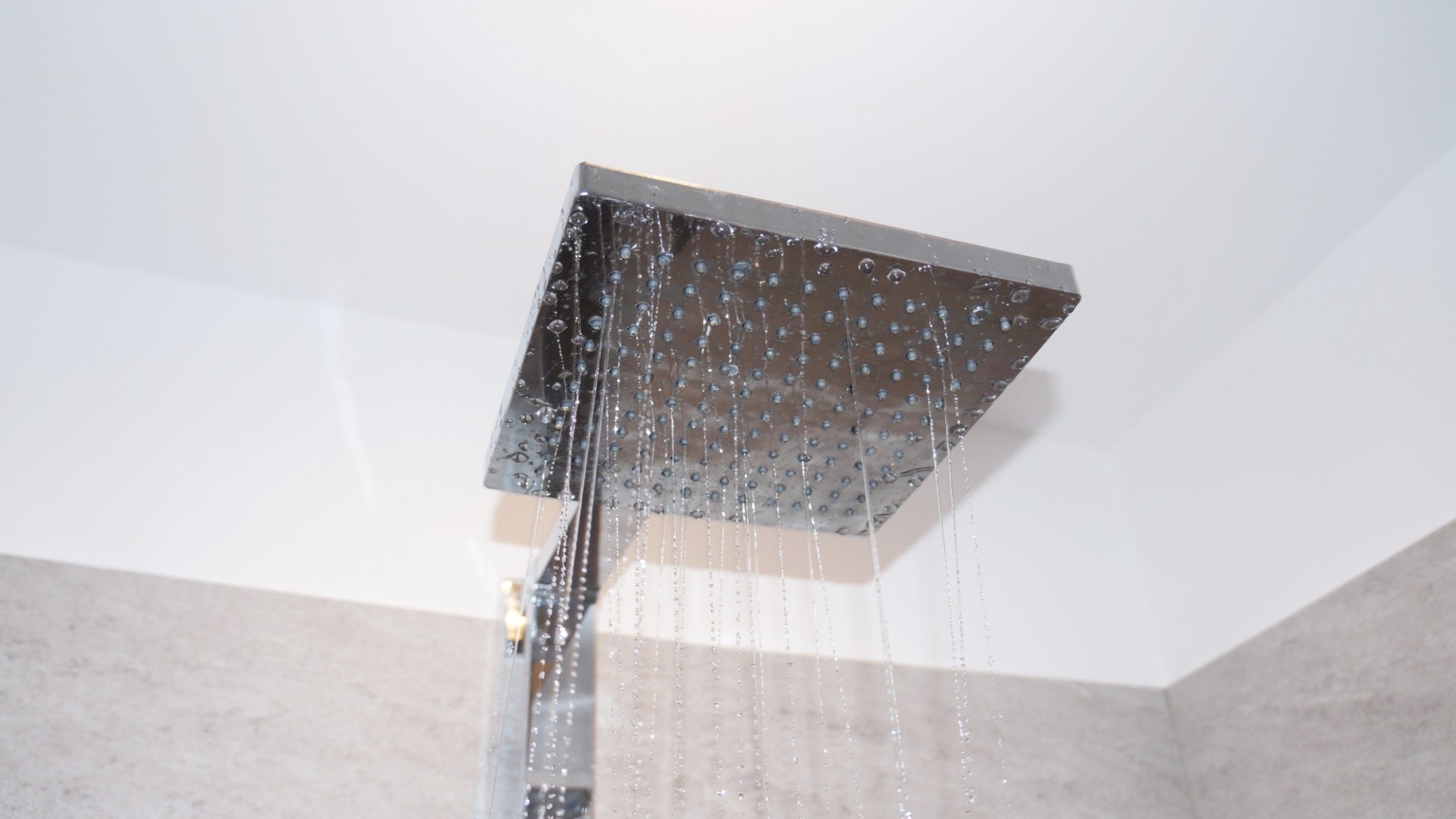 ---
I had some maintenance done in my main bathroom a few months ago and during that time I was using the guest bathroom. No problem, right?
Well, when I was able to start using the main shower again I found a problem…
(You can click on any photo on this page to see it in full size)
As you can see in the above photo, all the lime scale that was already in the shower head seemed to have hardened and clogged the holes in the showerhead.
Here's a close-up view of the nozzles, blocked by hard limescale:
Don't panic if this happens to you because the solution is cheap and simple: vinegar!
I went to the supermarket, bought a few bottles of vinegar, then submerged the showerhead in vinegar and left it overnight.
If you can't remove your showerhead for whatever reason, don't worry. Just tie a plastic bag full of vinegar up and around your showerhead for a few hours.
The result:
The next day (wearing gloves because vinegar stinks!) the hard limescale had turned to a sludgy deposit and most of it fell out, leaving most nozzles clear and free from obstruction.
As for the remaining clogged nozzles, I simply reinstalled the showerhead and the pressure blew out whatever soft sludgy deposits remained.
Good as new:
It's a cheap and eco-friendly method to clear limescale from a blocked showerhead and I hope you find it useful.
Also, feel free to use and share any images from this website. Attribution would be great, not it's not essential. 🙂
Tags:
limescale
,
shower
,
vinegar